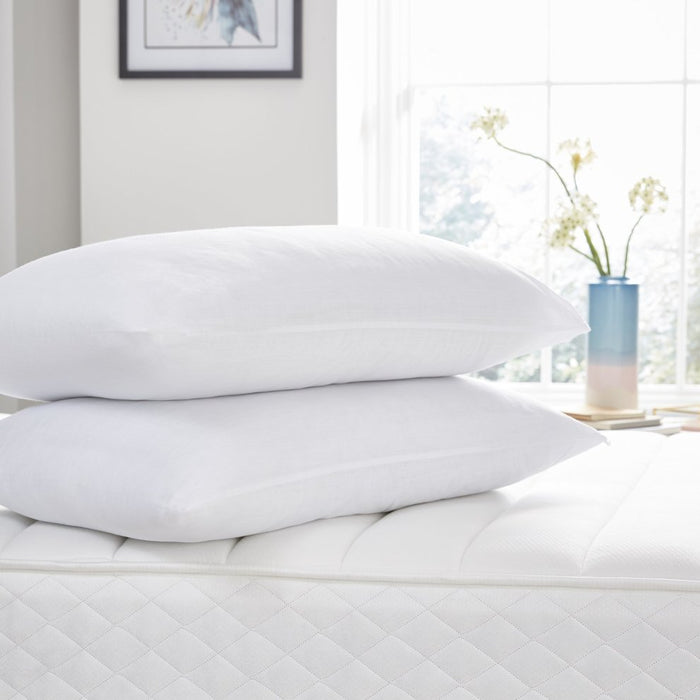 HAPPY HOME PILLOW - PACK OF 2
Sold out
Original price
AED 35
-
Original price
AED 35
Get it between -
Description
Cotton Home brings you the best HAPPY HOME PILLOW PACK OF 2. We spend a large portion of our lives in pillows, so quality linens are really important for comfort and health.

"They look perfect in every type of pillow decor. They look great in a contemporary or traditional setting. They are cost effective and timeless."
Attractive pillowcases may not only stimulate sweet dreams when you indulge yourself after a long day: they can also provide a riot of typography or an array of textures.

Product Detail
FABRIC: MICROFIBER 70GSM 

FILLING: 700GSM 
نقضي جزءًا كبيرًا من حياتنا في وسائد ، لذا فإن البياضات عالية الجودة مهمة حقًا للراحة والصحة ، "إنها تبدو مثالية في كل نوع من أنواع ديكور الوسائد. تبدو رائعة في بيئة معاصرة أو تقليدية. إنها فعالة من حيث التكلفة وخالدة. " قد لا تحفز أكياس الوسائد الجذابة الأحلام الجميلة فقط عندما تنغمس في نفسك بعد يوم طويل: بل يمكن أن توفر أيضًا أعمال شغب في الطباعة أو مجموعة من القوام.

النسيج: ألياف دقيقة 70 جرام